About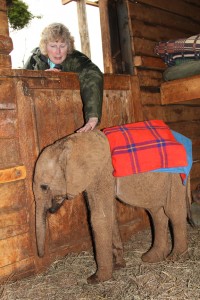 Although I have lived my entire life in Lansing, Michigan, my passion for photography and the out-of-doors has taken me to many distant parts of the world.
As a youngster, our annual treks would be to the seashore in Stone Harbor, New Jersey. This exposed me to the natural wonders of the ocean and the wildlife associated with it, especially dolphins. Ever since I can remember, I've had a camera in hand, catching images of what washed up on the beach, sunsets, seagulls and the local fauna. I spent any opportunity I could visiting new zoos throughout the U.S. to learn about the animals.
I graduated with a degree in Fisheries Biology from Michigan State University. At that time, jobs in my field were hard to come by, so I opted to take what I thought might be a short term job as a secretary for Rollin Baker at the MSU Museum (which still gave me exposure to mammals, fish and the natural sciences). I continued to enjoy the oceans as a hobby, becoming certified in scuba diving after the age of 40 (a big accomplishment for me). Thirty two years later (and a few different departments), I retired from MSU. But during my career as a secretary/administrative assistant, I continued to explore what I always felt comfortable in, underwater locations. I've had the thrill of swimming with whale sharks in Belize, being involved with a research project on spotted dolphins in the Bahamas, and diving at many locations including Hawaii, the Caribbean and even the cold waters of Michigan.
People ask me, "well, what exactly do you do with all these photographs you've taken?" I use them for scrapbooking, framing, creating digital photo books, making canvas prints and creating personal greeting cards.
Most recently, after visiting Kenya and Tanzania on a group tour in 2009, I've become overwhelmed and inspired with a passion for everything Africa - the land, the people and most importantly, the wildlife (which is truly wild life). I've had the opportunity to return seven times, even solo which has afforded me more opportunities to concentrate on the behavior of the animals as well as photograph everything from the tiniest dung beetle to the magnificent elephants. It is a country which will forever remain in my heart and I will continue to visit.
Why the fascination with Africa, or any place in nature.... it has been a long time since I read the book I Dreamed of Africa by Kuki Gallmann. I recently pulled it off the shelf and opened it to a page with this quote... "every bit of unspoilt nature which is left, every bit of park, every bit of earth still spare, should be declared a wilderness area as a blueprint of what life was originally intended to be, to remind us" from A Walk with a White Bushman. I feel that many of the places I've been to reflect this feeling.
Traveling to exotic locations can be great, but in between I find endless subjects to photograph while tending to my hosta and butterfly gardens which are always right in my own back yard.